Teller Image Capture
Teller image capture (TIC) technology is a simple way to save your financial institution time and headaches. We're here to help you get started.
Contact Us
With your transition to TIC, you can immediately improve your efficiency, increase accuracy, reduce the risk of document loss and float times, and boost your customer's experience. At Teksetra, we offer everything you need to integrate TIC into your staff's daily workflow, including consulting, hardware, and on-demand repair and maintenance plans.
Save Time
Teller image capture makes it easy to scan and deposit checks, right at the teller line. Images are immediately processed, shortening transactions, and eliminating the need for the end-of-day back-office work previously required for check management.
Eliminate Errors
By scanning checks at the window, tellers are more likely to catch errors while the customer is still present, making them far easier to correct. TIC also helps eliminate document loss and float times, since checks are never moved around the office.
Reduce Fraud
TIC instantly creates an audit trail for all transactions, allowing tellers to spot duplicate checks and other potential fraudulent transactions in the moment. This gives you a huge advantage over discovering fraud long after the customer is gone.
Go Green
Nearly all businesses are searching for ways to eliminate internal paper documents. TIC replaces traditional documents with digital versions, reducing the cost of couriers, fuel, and other expenses while reducing your environmental impact.
Our TIC Process
Finding the right TIC solution for your FI can be challenging. That's why Teksetra has developed a simple TIC process to help you understand your needs and find the ideal hardware to meet your needs and fit within your budget.
Consulting
To start, our expert consultants will start a discovery conversation to learn more about your financial institution's goals, budget, timeline, customers, and more. This helps provide context for our team as we walk you through the hardware selection process and provide recommendations that will help your financial institution achieve its goals. We can even help facilitate a conversation with your software company to identify which scanners will work best for you.
Hardware
Once we know your business, we'll help you identify the check scanners that could be a perfect fit. Teksetra takes a vendor-neutral approach to hardware, which means you have access to hardware options from all the leading brands. This helps ensure you get the technology you need without exceeding your budget.
Repair + Maintenance
Teksetra also offers on-demand repair and maintenance support. With on-site and off-site options available, you can choose the plan that works best for your business. If something goes wrong or your hardware malfunctions, support is only a single phone call away. No matter which plan you choose, we'll make sure that your hardware is operational and your business is back up and running at full speed in no time flat.
Browse TIC Products
Which hardware will work best for you?
Choose from a wide range of options, including Thin Client and stackable solutions, from all the leading manufacturers. Our vendor-neutral approach to hardware helps ensure that your financial institution finds the perfect fit at the right price. Browse our selection of teller image capture check scanners below.
Working with Teksetra made our RDC check scanner refresh painless. Not only did Stephanie help by sourcing affordable hardware solutions and secure ongoing maintenance, she also coordinated remote check scanner installations for numerous scanners. I would highly recommend using Teksetra as a single point of contact vendor for your RDC refresh.
Jodi J., Customer Experience Project Manager, Choice Bank
I, without a doubt, would reach back out to [Teksetra] and specifically Jimmy for any future hardware needs that ONB may have.
Ann L., Vice President/Branch Manager-Stewartville, Old National Bank
"I wanted to let you all know that you did a GREAT job. You have beaten every other install company I have worked with out of the water. THANK YOU!"
Randi H., Teksetra Customer
"It was a great experience working with [Teksetra]! They coordinated all production visits with the customer. Daily reports were produced by [Teksetra], we were promptly informed of possible issues ahead of time, and they satisfied all requirements from the team."
Lynden E., Teksetra Customer
"I wanted to say thank you for a job (very) well done. Bill and the staff that [Teksetra] provided were professional, competent, and did a great job. I can assure you when an opportunity arises I will most definitely include [Teksetra] as part of the project team."
Tom R., Teksetra Customer
"The [Teksetra] crew was excellent in managing their time & communicating with our onsite technician and me (project coordinator). They were VERY helpful and offered to assist in ways I didn't expect (such as placing exit forms on the desks as they did reconnects). Excellent service! Could not be more pleased with [Teksetra's] service! Thank you so much!"
Renee L., Teksetra Customer
"ProfitStars partnered with [Teksetra] because of their excellent reputation in the marketplace for hardware fulfillment services. [Teksetra] is very responsive to our needs for financial institution hardware support, fulfillment, warranty work, and other needs. The customized website developed for us by [Teksetra] makes ordering simple and deliveries easy to track. The [Teksetra] team provides the fast follow-up we need to succeed in this competitive hardware environment."
Samantha D., ProfitStars
"[Teksetra's] Advanced Unit Exchange service is fantastic! I can always rely on them to help me when we have a problem with our check scanner. Having a replacement scanner the next day means I don't miss making a deposit, which is not only convenient, but critical to my business."
Jen R., Accounts Receivable Manager, Jim's Formal Wear
"[Teksetra's] Advanced Unit Exchange service contracts saves me more time than any other product I use. Service is both quick and reliable, and when my customers' products are in need of repair I have complete confidence in [Teksetra]. With a simple request, they will promptly ship replacements directly to my customers. By using [Teksetra], I can better serve my customers and keep them happy, boosting both customer satisfaction and our bottom line."
Jared B., Electronic Services, Equity Bank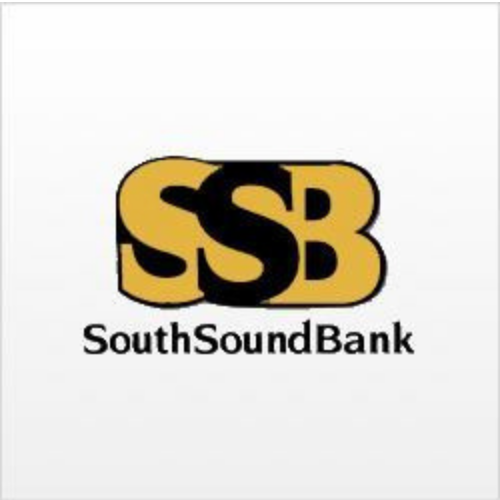 Array
Brenda G., Information Technology Security Officer, South Sound Bank
Array
Diane F., Buffalo Schools
"[Teksetra's] technicians were very efficient and proficient at the performing the tasks required with minimal disruption to the customer. They did a great job working with the customer, and all I received was positive reviews!"
Lynden E., Teksetra Customer