Project Services
Take on your next project with confidence and an expert team of experienced project managers on your side.
Watch Video
There's a reason why some of the nation's top Fortune 500 companies trust Teksetra project managers to help them organize, plan, and execute their most complex projects. With decades of experience, state-of-the-art tools, and all the resources you need, the Teksetra team provides total project support — from intake to completion.
Experienced Project Managers
Our expert project managers bring years of experience and a fresh perspective to each new project. Then, we leverage advanced technologies, best practices, and clear communication to help you accomplish your goals.
Teksetra-Certified Technicians
Our project managers will hand-select the perfect team to take on your project. With thousands of Teksetra-certified technicians across the country, you'll get the exact expertise you need, right where you need it — and we'll manage the entire project for you.
Real-Time Analytics + Reporting
Teksetra project managers use cutting-edge analytics tools to collect and track your project's data from the very beginning. This allows us to maximize your project's efficiency and provide real-time reporting every step of the way.
97% SLA Adherence
The success of your project is our number one goal — and that means delivering on time and within budget. We've developed a seamless integrated workflow that empowers our team to meet SLAs 97% of the time.
Services + Capabilities
Moves + Relocations
Protect your investments and get total peace of mind with support from our highly trained relocation specialists.
Equipment Refreshes + Changes
Time for an equipment refresh? Whether you need to replace ten devices or a thousand, Teksetra-certified technicians can provide end-to-end project support.
Software Implementations + Upgrades
Rolling out new software to your business can be a time-consuming process. Teksetra can help streamline the project to get you up and running quickly.
Commissioning + Decommissioning
For complex projects like server commissioning and decommissioning, it helps to have a highly skilled team on your side. Teksetra can manage every aspect of your project, ensuring things run smoothly from beginning to end.
Audiovisual Technology Deployment
Low Voltage Cabling
Designing the ideal wiring infrastructure for your business is equal parts art and science. Teksetra can help you choose the infrastructure that's right for you and install the perfect system to meet your needs.
Field Services
The experts at Teksetra can professionally manage the installation, maintenance, and repair of any equipment your business installs in the field.
Lifecycle Replacement Plans
It's important to have a plan in place for when your technology has reached its limit. Teksetra provides a range of lifecycle services, so you never have to worry about what comes next.
Our Proven Approach
Total Project Support
When it comes to tackling your biggest challenges, it's all about planning and adaptability. Teksetra project managers will work closely with you to provide end-to-end support, ensuring you have the expertise, guidance, and resources you need — right from the start. By gaining a thorough understanding of your needs, our team can assign experts that are perfect for your project. Then, we'll use cutting-edge analytics every step of the way to optimize performance and ensure that your project meets your SLA. With our flexible program and access to a robust toolkit, we can even bring in additional support whenever and wherever it's needed. When it's all over, we'll provide any ongoing support you need to keep your business running smoothly. After all, when we say total project support, we mean it.
Working with Teksetra made our RDC check scanner refresh painless. Not only did Stephanie help by sourcing affordable hardware solutions and secure ongoing maintenance, she also coordinated remote check scanner installations for numerous scanners. I would highly recommend using Teksetra as a single point of contact vendor for your RDC refresh.
Jodi J., Customer Experience Project Manager, Choice Bank
I, without a doubt, would reach back out to [Teksetra] and specifically Jimmy for any future hardware needs that ONB may have.
Ann L., Vice President/Branch Manager-Stewartville, Old National Bank
"I wanted to let you all know that you did a GREAT job. You have beaten every other install company I have worked with out of the water. THANK YOU!"
Randi H., Teksetra Customer
"It was a great experience working with [Teksetra]! They coordinated all production visits with the customer. Daily reports were produced by [Teksetra], we were promptly informed of possible issues ahead of time, and they satisfied all requirements from the team."
Lynden E., Teksetra Customer
"I wanted to say thank you for a job (very) well done. Bill and the staff that [Teksetra] provided were professional, competent, and did a great job. I can assure you when an opportunity arises I will most definitely include [Teksetra] as part of the project team."
Tom R., Teksetra Customer
"The [Teksetra] crew was excellent in managing their time & communicating with our onsite technician and me (project coordinator). They were VERY helpful and offered to assist in ways I didn't expect (such as placing exit forms on the desks as they did reconnects). Excellent service! Could not be more pleased with [Teksetra's] service! Thank you so much!"
Renee L., Teksetra Customer
"ProfitStars partnered with [Teksetra] because of their excellent reputation in the marketplace for hardware fulfillment services. [Teksetra] is very responsive to our needs for financial institution hardware support, fulfillment, warranty work, and other needs. The customized website developed for us by [Teksetra] makes ordering simple and deliveries easy to track. The [Teksetra] team provides the fast follow-up we need to succeed in this competitive hardware environment."
Samantha D., ProfitStars
"[Teksetra's] Advanced Unit Exchange service is fantastic! I can always rely on them to help me when we have a problem with our check scanner. Having a replacement scanner the next day means I don't miss making a deposit, which is not only convenient, but critical to my business."
Jen R., Accounts Receivable Manager, Jim's Formal Wear
"[Teksetra's] Advanced Unit Exchange service contracts saves me more time than any other product I use. Service is both quick and reliable, and when my customers' products are in need of repair I have complete confidence in [Teksetra]. With a simple request, they will promptly ship replacements directly to my customers. By using [Teksetra], I can better serve my customers and keep them happy, boosting both customer satisfaction and our bottom line."
Jared B., Electronic Services, Equity Bank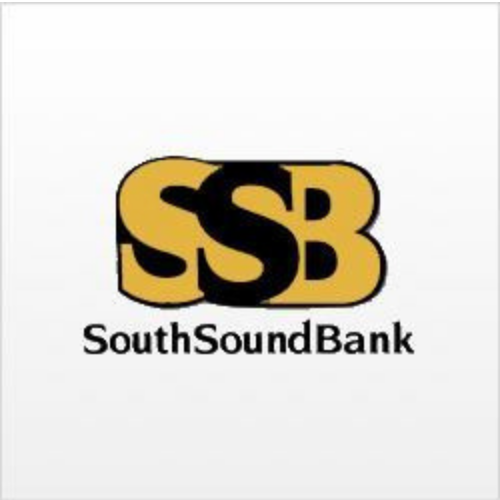 Array
Brenda G., Information Technology Security Officer, South Sound Bank
Array
Diane F., Buffalo Schools
"[Teksetra's] technicians were very efficient and proficient at the performing the tasks required with minimal disruption to the customer. They did a great job working with the customer, and all I received was positive reviews!"
Lynden E., Teksetra Customer