Managed IT Services
Don't let IT and cybersecurity challenges keep you up at night. Let us help you augment your team and safeguard your company's valuable data and systems with our managed IT services.
Free Custom IT Assessment
Having a trusted IT partner available can be valuable when you require access to enhanced capabilities, secured data, and cybersecurity resources. Teksetra offers managed IT services that allow our expert technicians to seamlessly integrate into your current operations, freeing up your team to focus on their core competencies.
Augmented IT Services
Teksetra provides access to expert technicians to help you gain bench strength and fill in the gaps on your team. By matching the right skilled professionals and technology solutions, your biggest IT and cybersecurity challenges can be tackled efficiently, without incurring additional overhead.
Advanced Cybersecurity
Our range of cybersecurity solutions to address common issues such as poor backup strategies, virus and malware infections, and lack of IT security best practices. We also provide comprehensive training to help you and your team stay up-to-date on the latest cybersecurity trends and practices.
Expert IT Professionals
With years of experience and a unique perspective, our team of skilled IT technicians bring expertise to every new cybersecurity or IT project. By utilizing cutting-edge technologies, industry best practices, and effective communication, we strive to assist you in achieving your goals.
On-Site + Remote Solutions
Whether you're setting up a new office or branch or your employees require remote support, Teksetra is here to give you a hand. Our flexible on-site and remote solutions provide the flexibility your business needs to tackle any IT problem with ease.
Teksetra Managed IT Solutions
IT Staffing
Whether you need to cover for employees who are out of the office, or want to supplement your internal team with specialized IT personnel, we've got your back. Our expert technicians can fill in those gaps on a daily, weekly, monthly, or on-demand basis, whatever suits your company's needs best.
Cybersecurity Training + Testing
At Teksetra, we can assist your business in keeping up with the latest cybersecurity trends, IT strategies, and best practices. As your technology advisors, our team provides training programs, licensing for WatchGuard + Symantec, and other industry-leading cybersecurity training such as KnowBe4.
IT Audits + Insurance Compliance
IT audits and insurance compliance are essential for your organization to maintain the security and stability of your operations. Through our comprehensive assessments, we'll help you identify and mitigate risks to prevent costly security breaches, regulatory penalties, and insurance claim denials, all of which can negatively impact financial health and reputation.
IT Disaster Recovery
With our IT disaster recovery (IT DR) services, we'll restore your organization's critical IT systems and data to normal operations after issues occur due to natural disaster, cyberattack, or human error. From risk assessment to disaster recovery planning and testing, Teksetra's team of experts can help your organization maintain business functions and protect your assets, customers, and reputation in the face of a disruptive event.
Network Security + Support
Network security is essential for any business to maintain a secure and efficient network infrastructure to protect your sensitive data and assets. Our network security and support includes configuring, monitoring, and troubleshooting network devices, ensuring that your protocols are up-to-date, as well as providing technical support to your IT team.
Remote Management Monitoring (RMM)
We realize that your internal team may lack the capacity or expertise to safeguard the cybersecurity of all your remote workers. With Remote Management Monitoring (RMM), we can help you improve your remote work management and security, with no requirement for a long-term contract.
OS + 3rd Party Patch Management
Our OS + 3rd Party Patch Management services ensure that your software systems stay current with the most recent security updates and patches. Our IT specialists will take care of the identification and remediation of any vulnerabilities and weaknesses in your operating and third-party software systems.
Microsoft 365 (M365)
With Microsoft 365 (M365), you'll have access to a powerful suite of tools to improve collaboration, increase productivity, and enhance security. We'll  get you set up with features such as Advanced Threat Protection, which helps to protect against malicious attacks, Data Loss Prevention to prevent accidental data leakage, and Office apps including Word, Excel, PowerPoint, Outlook, OneNote, Access, and more.
Vulnerability Management
Our goal is to proactively detect and address your potential security weaknesses before they can be exploited by attackers, and our vulnerability management services can do just that. We'll help your organization stay ahead of the latest threats, improving your overall security posture while complying with standards and regulations. Additionally, vulnerability management can save on costs associated with data breaches, downtime, and recovery efforts.
Managed Antivirus
Managed antivirus provides protection against malware, regular updates, centralized management, improved productivity, and cost savings. By actively scanning for and removing viruses and malware, managed antivirus can protect your business against the latest threats. Additionally, we can save your organization money by preventing costly security incidents.
Web Content Filtering
Web content filtering provides protection against online threats, increases productivity, allows for control over internet usage, ensures compliance with regulations, and optimizes bandwidth. It blocks access to malicious websites, reduces distractions, and restricts access to certain types of websites to ensure that your employees are using company resources for work-related tasks only. It can also help your company comply with industry regulations and protect against legal liability. By blocking access to bandwidth-intensive websites, web content filtering optimizes network bandwidth and ensures that critical applications are not slowed down.
Multifactor Authentication (MFA)
Multifactor authentication (MFA) provides enhanced security, protection against phishing attacks, compliance with regulations, improved user experience, and reduced risk of data breaches. By adding an extra layer of security beyond a username and password, MFA makes it more difficult for hackers to gain access to your sensitive information.
Server Backup + Restoration
With server backup and restoration, your IT team can have peace of mind knowing that your critical data is backed up. Plus, having a partner to help restore it can minimize downtime which enables your employees to resume their work quickly, increasing productivity and minimizing revenue losses.
Hardware + Software Support
Our custom IT solutions are designed to cater to your unique needs, be it upgrading outdated hardware and operating systems, setting up a new office or branch, or resolving any issues with your current hardware or software.
IT Products + Software
Reduce risks, improve efficiency, and safeguard your data with industry-leading IT products and software.
KnowBe4
ThreatLocker
WatchGuard
Symantec
Dropsuite
Veeam
M365
Working with Teksetra made our RDC check scanner refresh painless. Not only did Stephanie help by sourcing affordable hardware solutions and secure ongoing maintenance, she also coordinated remote check scanner installations for numerous scanners. I would highly recommend using Teksetra as a single point of contact vendor for your RDC refresh.
Jodi J., Customer Experience Project Manager, Choice Bank
I, without a doubt, would reach back out to [Teksetra] and specifically Jimmy for any future hardware needs that ONB may have.
Ann L., Vice President/Branch Manager-Stewartville, Old National Bank
"I wanted to let you all know that you did a GREAT job. You have beaten every other install company I have worked with out of the water. THANK YOU!"
Randi H., Teksetra Customer
"It was a great experience working with [Teksetra]! They coordinated all production visits with the customer. Daily reports were produced by [Teksetra], we were promptly informed of possible issues ahead of time, and they satisfied all requirements from the team."
Lynden E., Teksetra Customer
"I wanted to say thank you for a job (very) well done. Bill and the staff that [Teksetra] provided were professional, competent, and did a great job. I can assure you when an opportunity arises I will most definitely include [Teksetra] as part of the project team."
Tom R., Teksetra Customer
"The [Teksetra] crew was excellent in managing their time & communicating with our onsite technician and me (project coordinator). They were VERY helpful and offered to assist in ways I didn't expect (such as placing exit forms on the desks as they did reconnects). Excellent service! Could not be more pleased with [Teksetra's] service! Thank you so much!"
Renee L., Teksetra Customer
"ProfitStars partnered with [Teksetra] because of their excellent reputation in the marketplace for hardware fulfillment services. [Teksetra] is very responsive to our needs for financial institution hardware support, fulfillment, warranty work, and other needs. The customized website developed for us by [Teksetra] makes ordering simple and deliveries easy to track. The [Teksetra] team provides the fast follow-up we need to succeed in this competitive hardware environment."
Samantha D., ProfitStars
"[Teksetra's] Advanced Unit Exchange service is fantastic! I can always rely on them to help me when we have a problem with our check scanner. Having a replacement scanner the next day means I don't miss making a deposit, which is not only convenient, but critical to my business."
Jen R., Accounts Receivable Manager, Jim's Formal Wear
"[Teksetra's] Advanced Unit Exchange service contracts saves me more time than any other product I use. Service is both quick and reliable, and when my customers' products are in need of repair I have complete confidence in [Teksetra]. With a simple request, they will promptly ship replacements directly to my customers. By using [Teksetra], I can better serve my customers and keep them happy, boosting both customer satisfaction and our bottom line."
Jared B., Electronic Services, Equity Bank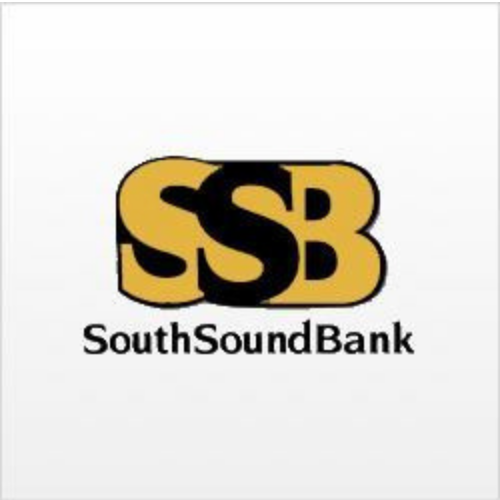 Array
Brenda G., Information Technology Security Officer, South Sound Bank
Array
Diane F., Buffalo Schools
"[Teksetra's] technicians were very efficient and proficient at the performing the tasks required with minimal disruption to the customer. They did a great job working with the customer, and all I received was positive reviews!"
Lynden E., Teksetra Customer