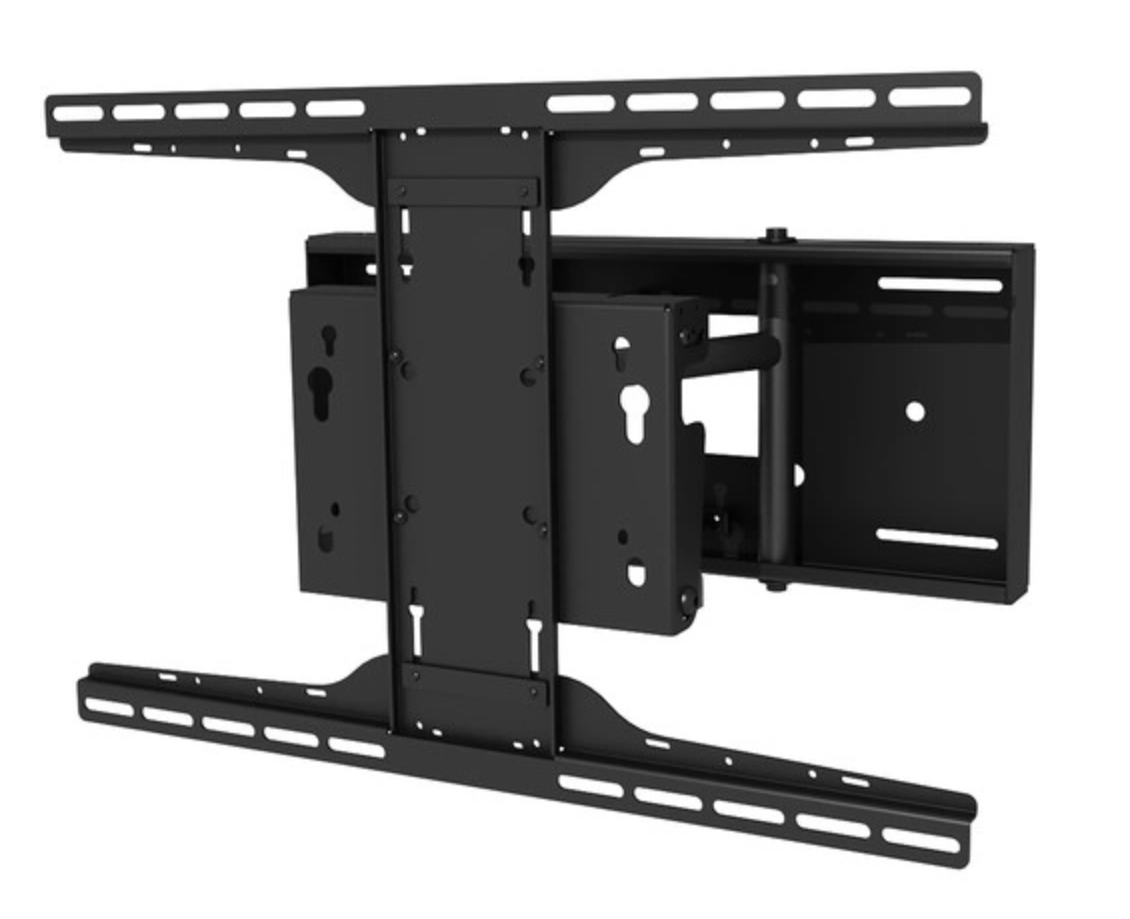 32″- 80″ Pull-Out Pivot Wall Mount
Item No. SP850-UNL
The SmartMount Pull-Out Swivel Wall Mount combines the best features of a wall mount and a pivot arm. In the closed position, the SP850-UNL acts as a flat or tilting wall mount. At only 3.4" away from the wall, its unique wall plate and built-in cable management neatly hide all components and cords. Extended, the SP850's sturdy arm construction smoothly glides the screen out 11.9" from the wall and allows the screen to pivot up to 45 degrees. This feature not only enables the screen to be positioned for an optimal viewing angle, but it also provides easy access to the back of the screen for maintenance. The SP850-UNL is also ideal in applications where the screen needs to be recessed into a cubby hole, custom frame or aligned into a video wall. Mounts to 16" wood studs, concrete or cinder block.
$326.41
Specifications
For virtually any 32″ – 58″ screen (150 lbs max)
Easy pull-out swivel provides quick maintenance access
Built in adapter plate supports VESA 100 and 200 x 100 compatibility
Works with Peerless dedicated and universal PLP adapter plates
Ideal for wall mount applications and attachment to false backsplashes
3.4″ deep when closed, swivel arms extend to 11.8″
When extended, screen can swivel up to 45° left and right depending on screen size
Screen can tilt 5° or 10° forward
Roll can be adjusted 1° clockwise or counterclockwise
Mounts on 16″ studs
Clean profile design hides wiring and mount within enclosed wall plate
Check our Shipping Policy and Return Policy.